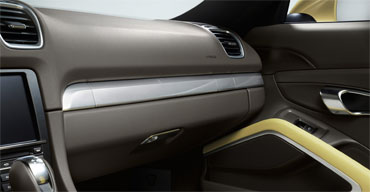 SHMD was founded in 2005, specialized in designing, manufacturing and marketing reinforced chassis parts for racing and street car.
Enthusiasm of high speed and precise control lead us to the area of reinforced chassis parts. Stand on the passion of innovation and insistence of quality, we provide the finest products to our customers by using the latest raw material and technology from harden bushes to anti-dust pillow ball suspension arms. Professional driver tests all of our new products at the track under extreme condition. According to their feedback, we response to their demand and make necessary modification immediately until it is 100% safe and provide outstanding performance to our customers.
Quality, Reliability and Stability of the reinforced rubber parts are SHMD's priority. Since, all of our products are installed under the car, bears its weight and strength. Weak suspension parts lead to loss of control simultaneously disaster is going to happen. In order to avoid its happening, our products' quality is the most we have in mind, and is our responsibility to provide our customers safety equipments. Presenting our customers with a safety outstanding performance parts, all of our products are sampling examined through Rotorless Rheometer and Tensile Strength Tester to ensured quality and stability.
SHMD owns professional staffs in different fields, included research, development, manufacture, plan and design. All of SHMD members have one common merit – enthusiasm. Enthusiasm makes us feel happy and more creativity, even work hard at any time. SHMD always bring a strong sense of responsibility of staff as the most valuable assets. We also hold regular employee training to help us stay on top of suspension filed and to learn the latest technical skills. And we really excited to see our team members create more and more excellent products by outstanding performance.
SHMD devote into producing adj. link, control arm and other suspension parts for many years. We own professional technical and experience to enhance chassis strength. Whether forging, cutting or forming of links, arms and bushings, we always provide products with highest produce level under a rigidity quality control. We offer the perfect suspension parts to worldwide driver for racing and street car, and we wish you feel excellent road control by SHMD technical!
SOME OF OUR FEATURED BRANDS